Collections
Shop for all types of art prints and accessories based on themed genres or alphabetically by the artist first name. Print orders are fulfilled by Pixels.com or Fine Art America.com. They are the website host. This hosting site processes and fulfills you order. Our domain with them is called AfricanArtPaintings.com. We receive our markup and pass a percentage of this to our artists. Every purchase comes with Pixels.com 30-day money-back guarantee. Pixels.com charges for shipping on any print. If you need to speak to them, you may call them at 1.877.807.5901. Thanks for visiting our Prints Site and feel free to reach out to us at anytime at [email protected]
Artwork
This area lists the artwork we have one by one. It's a great, quick way to see something you like. To be more specific, browse our Collections Pages, where they Art is organized by Genre and Artist Name.
About Us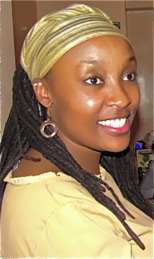 Hi! My name is Gathinja Yamokoski and I own True African Art .com I am also one of the 85 African artists we have featured.

I am a native of Kenya, East Africa and have lived in Northern Westchester, New York, USA since 2002. Since that time I've become a Wife, Mom, and Citizen. I go back to Kenya regularly to visit my family, friends, and artists.

True African Art is an online gallery only. We do not have a physical Store. We have been selling African paintings since 2004 and operate under an all African ancestry staff to better relate to our artists' culture and artistic message.

The prints you see here on this website are "recycled" from their sold original. This helps to archive the image and continue selling it at the same time. Artists are paid once their sales are enough to render a payment.

Go ahead and purchase a piece that speaks to you! If you need any help, you can reach me at +1.800.789.3241 or at [email protected] or call the Prints fulfillment company itself at

You can call Pixels.com for order status and shipping updates on the Prints they manufacture. They can be reached at 1.877.807.5901.

Enjoy!